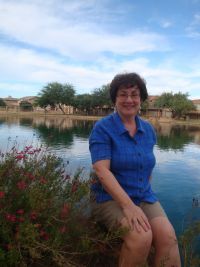 My work in massage therapy and bodywork comes from my passion to be of service to those in need in the same way I, myself, have been helped in the past.
I believe massage, CranioSacral, Reflexology, Reiki and all healing modalities are here to create optimal health and well-being in our lives.
I have seen how bodywork has benefited my life during times of stress from losing my parents to being in a car accident. Because of these personal experiences, I can be a guide on your path of healing as well.
Please call me regarding any questions you may have about my services, and we can talk about our work together.
Training & Experience:
Licensed Massage Therapist -
Graduate of Cortiva Institute December 2010
Certified CranioSacral Therapist -

Training with Dr. Maureen Schwehr N.M.D. in 2009
Certified Reiki Level II Practitioner since 2007
Reflexology Therapy Practitioner since 2008
Professional Organization:
American Massage Therapy Association -
AMTA Professional Member since 2010
210 Continental Rd. Ste 130A, Green Valley, AZ
Located in the Continental Plaza
(520) 870-4881
paulawilliamsmassage@gmail.com